Restaurant "la Tinaia" in the Chianti
Typical Tuscan cuisine and Chianti specialities
The restaurant "La Tinaia" (which means a place where once they used to carry fresh-picked grapes) is open both for lunch and dinner.
Our cook prepares tasty and refined lunch every evening, characterized by traditional specialties of Tuscan cooking and family recipes. It's possible to have outdoors lunch or dinner in the pleasant spring, summer and fall days.
The sunny colors of awnings and tablecloths balance roses bushes and flowers in the garden, overlooking the Chianti panorama. Aromatic herbs diffuse their scents all around.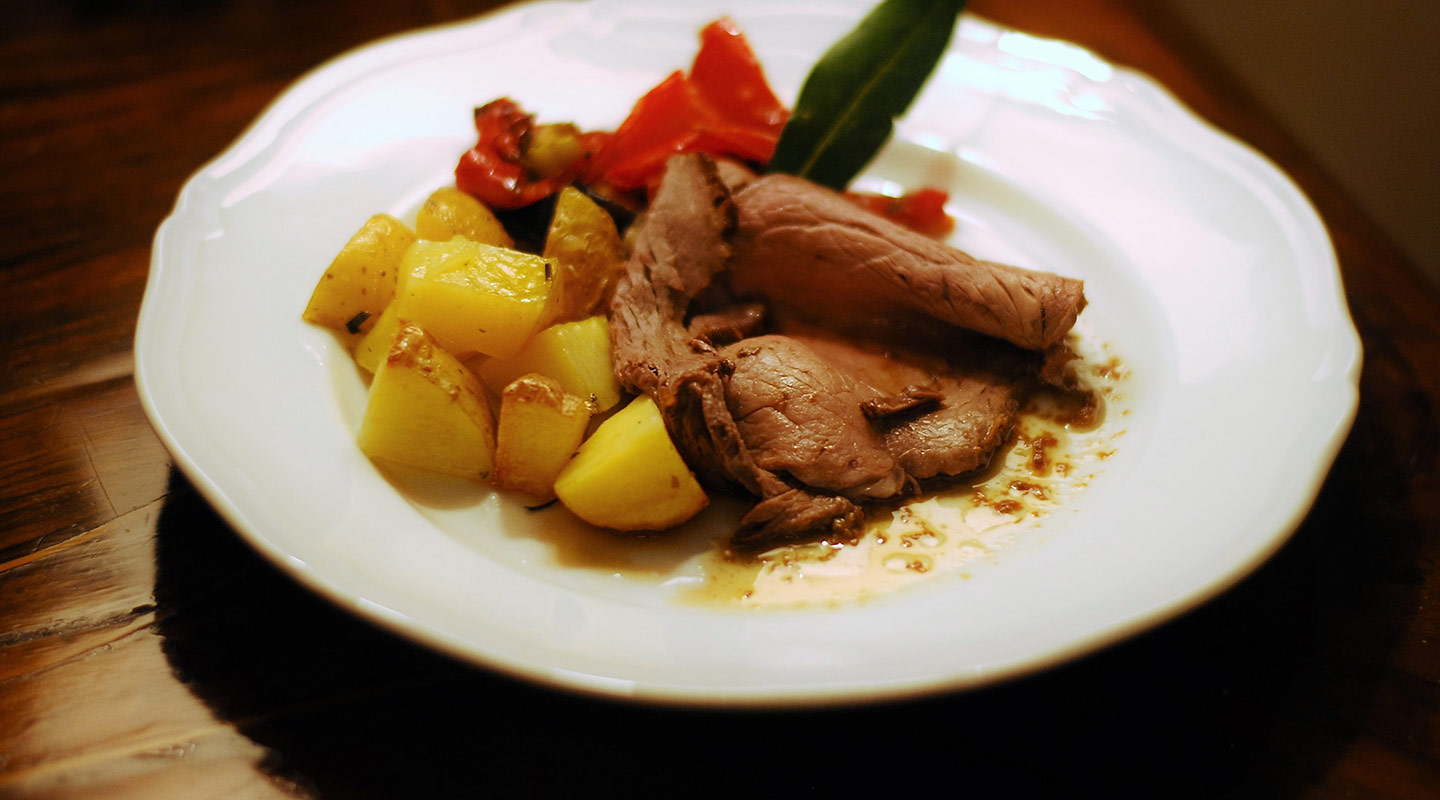 Our restaurant recipes are based on seasonal products: besides being tastier and more flavored, lunches and dinners will be even healthier.
You will taste very unique dishes, thanks to fresh artichokes and peas perfumed with mint picked from the aromatic garden, delicate zucchinis during spring, many types of tomato and sumptuous eggplants during summer, colored pumpkins and multi-colored cauliflowers during fall, as well as many many salads. In our restaurant, there will always be organic soups, sauces for pasta, stuffing for tortellini and vegetables to provide ingredients for fresh and crunchy salads or for flavored side dishes.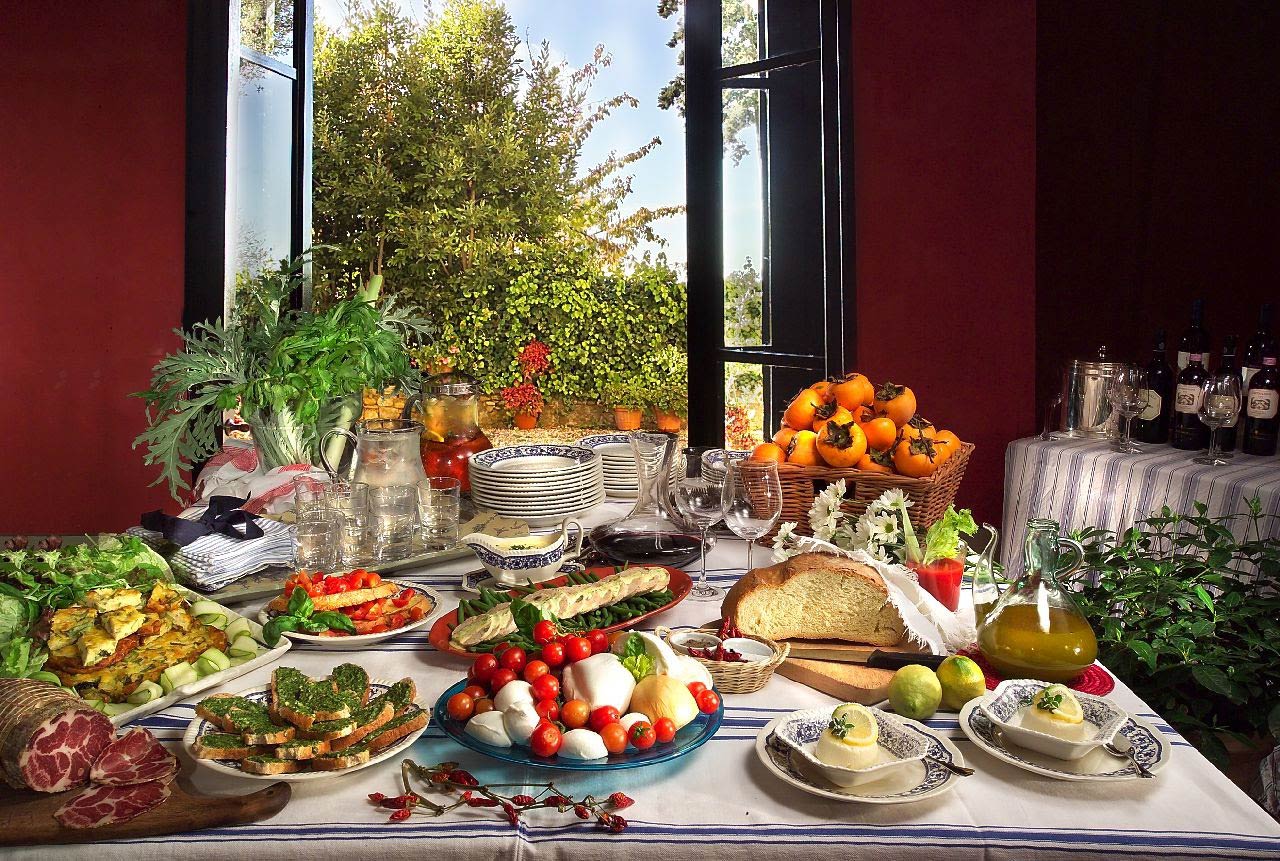 We scrupulously select meat and dairy products providers among organic food farmers, allowing us to provide guests with something special, which always characterize a stay at Villa Il Poggiale. Moreover, we have chosen a selection of Tuscan wines both well-known and coming from small and less-known farmers: all of them are excellent quality wines.